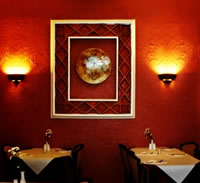 When you are looking for a restaurant that caters for all your budgets in a proper manner, think of the Copenhagen's several restaurants. In addition, the restaurants treat you to a blend of Danish as well as Asian delicacies especially in those trendy cafes situated in Copenhagen town centre. Established Danish Pubs are present as popular alternatives to restaurants as well as formal dining, where tourists are treated to foods in form of enthusiastic meat and potatoes which are both cheap and tasty as well. On the other hand, if you are an individual who fancies things, you will be prompted to seek the services of international restaurants which delight in offering dishes from Italy, Mexico, Middle East and much more.
What to Eat?
If you are interested in enjoying many regional delicacies as well as Scandinavian style dishes in form of fish or meat with other favorites inclusive of cod, eel, herring and salmon, dine at a traditional Danish restaurant located in Copenhagen. Most of the foods available for you to eat in Copenhagen are either smoked or at times pickled due to the long winters. This trend has been practiced on and on which has in turn become a tradition in Copenhagen. The most common delicacies in these restaurants include roasted pork and chicken more than beef. In addition, ground pork is a major ingredient of many dishes in the restaurants. What a fantastic day to start your day with famous Danish bacon at breakfast time as this is well catered for in the restaurants.
Where to Eat?
Stepping into Copenhagen town, you will be treated to a wide selection of fast food restaurants which are located within the central and inside of the stations. The inside station contains various eateries with all having a definite deli theme. You can as well as take you meal at the Stoget which offers a wide variety of cheap eats inclusive of open sandwiches and hot dogs on the popular Danish sausage wagons. If interested in dining out especially in those sunny summer seasons, think of Nyhavn as you will be treated to a remarkable meal that will serve as a memorable experience.