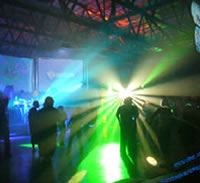 Nightlife in Copenhagen usually starts late and changes very fast. This rarely gets going on Fridays and Saturday night until after midnight. There is a wide range of ever changing clubs, restaurants and bars that take care of all needs and tastes of local and international tourists. There are those that offer jazz, pop, cutting-edge dance music while others specialize in classical music and whatever you like, there are many options to explore. With popular DJ, bar and restaurant hybrids there is a guarantee of change in the mood and function in the course of an evening in Copenhagen. Even though there are no defined nightlife spots, Nyhavn and Boltens Gaard are very much popular joints where revelers can spend their nights with lots of fun and enjoyment. In case you want some information on the latest nightlife events or the best places to go to then visit Copenhagen this week ( www.ctw.dk ) and wonderful Copenhagen ( www.visitcopenhagen.com ) websites to stay informed while tickets to most of the nightlife events are sold by BilletNet ( www.billetnet.dk ) at any post office or online.
Music
Concert hall - this was founded in 1925 and plays host to the Danish national symphony orchestra which is one of the oldest in the world. It is also closely affiliated to the Danish national choir which was formed much later in 1932 and make their performances together at the concert hall. Designed by the famous French architect Jean Nouvel, concert hall measures 45m high, 60m wide and 100m long thus can accommodate a sizable number of revelers at a go.
Tivoli concert hall - this is yet another of the musical venues in Copenhagen where you can get nightlife experience. It is the largest classical music venue in the city with a capacity of approximately 1, 900 people. It was decorated by one the Danish leading artists and holds over 100 concerts, ballets and operas throughout the summer that runs from April to September every year.
Theatre
The royal theatre - it is the heart of cultural life in Copenhagen and has an opulent circular auditorium. It played host to the royal Danish theatre, royal Danish opera and royal Danish ballet for very long. The three however parted ways and every group sought refuge in other places even though they carry out their productions at the theatre on very rare occasions. It hosts events every week and you can contact the management or information desk to know what is on as well as get advance tickets.
The new theatre- this is another major venue for nightlife in Copenhagen where you will get all the enjoyment and fun you are looking for to see your night through.
Dance
Dansescenen - it is the main venue in Copenhagen where you are guaranteed of enjoying contemporary dance at its best.
Bars
Isola rock music club - this is a very popular bar that offers rock music enthusiasts a perfect way to see the night through in Copenhagen.
Charlies bar - this one has a wide range of ales and draught beer where lovers of the drink are obligated to check out once in Amsterdam.
Nimb bar - this is a classy spot for gourmet and innovative cocktails for any season. If you are a serious lover of cocktail parties then this is an ideal place for your night in Copenhagen because it has acres of wooden flooring, impressive chandeliers and enough space.
Hotel twentyseven - even though more of a hotel, it has a wine room where you will find all wine brands from across the globe that go down well with DJ live music mix.
There are other social joints like clubs and cafe as well as events like live music which are suitable for your night which are also vital for consideration when in Copenhagen.